Our time in Scarriff with Veronica Chuilleagain and her daughters Caoimhe and Gaia was short but ever so sweet. We had our own little ceilidh, with Veronica on banjo, guitar and bodhran and Bridget on violin, with caledonia stories that filled the room. In the morning, Caoimhe had arrived home and after a hearty breakfast, there was time for one more song – Wagon Wheel, with Caoimhe on ukelele, Bridget on the fiddle, Veronica on banjo, Gaia on tamborine and yours truly on guitar. One song had to be enough, because we all needed to be somewhere. It felt like saying goodbye for now, see you soon. We hope it won't be long.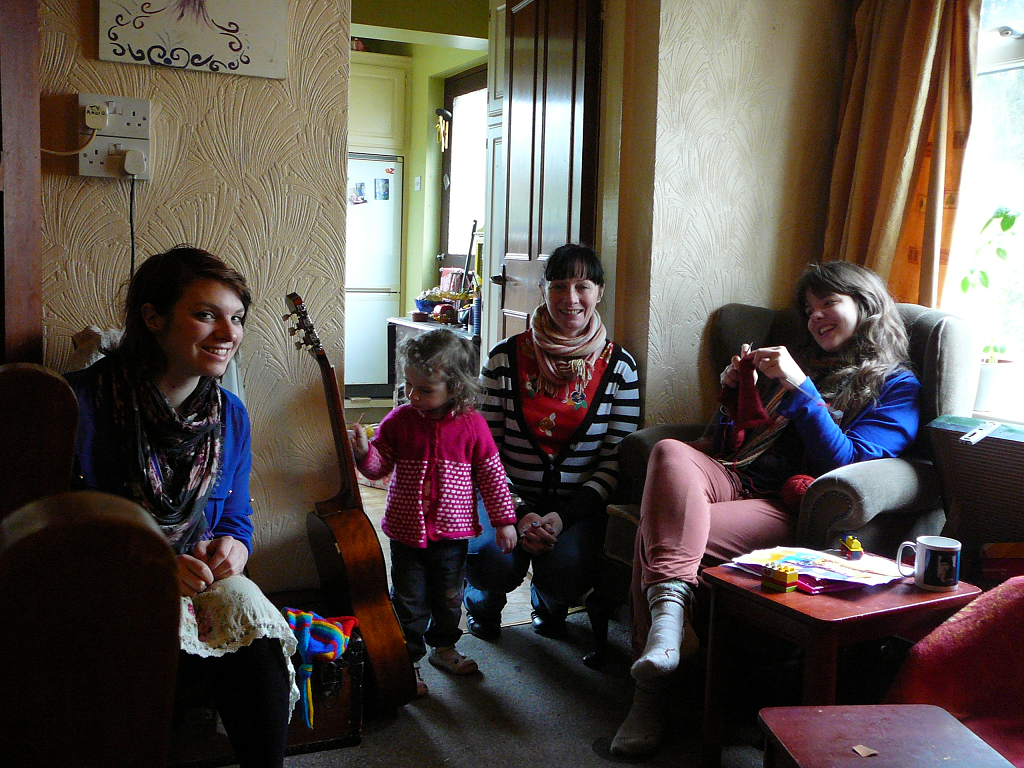 From there we headed southwest through Killaloe …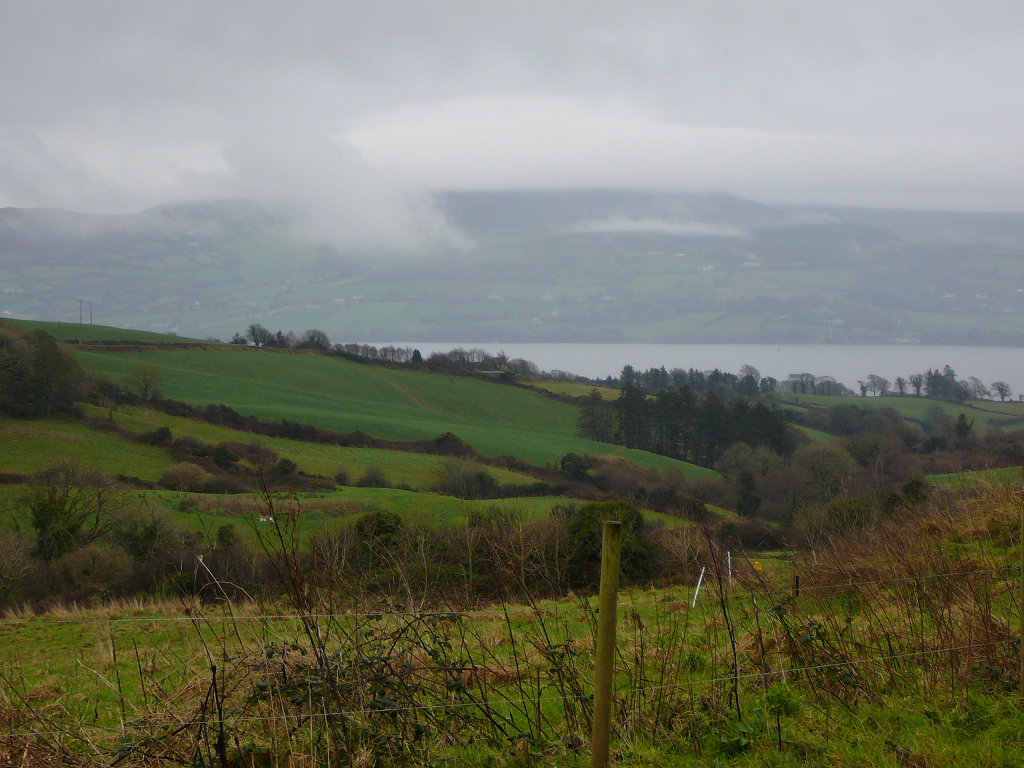 … and along the River Shannon to Limerick, then further on to the newly created town of Shannon that serves Shannon airport. Not much to see or do in Shannon town but take a bunch of pictures with the word Shannon in them, then off south to Killarney, where the lakes are ever so blue.
Two nights and one day only in Killarney, we had a difficult choice to make – take a tour around the Ring of Kerry or take a tour of the Dingle Peninsula. The choice turned out to be easy. Fellow Van fan Hilary Scanlon, the Rose of Tralee, made us an offer we couldn't refuse. She loves to drive, she said, and said she'd be happy to drive us around the Dingle Peninsula.
It was beautiful. Beyond beautiful really. I'm just going to leave this with a stream of photos without commentary. The pictures say it all. Don't forget to check out Bridget's blog, because I'm sure there are lots more there.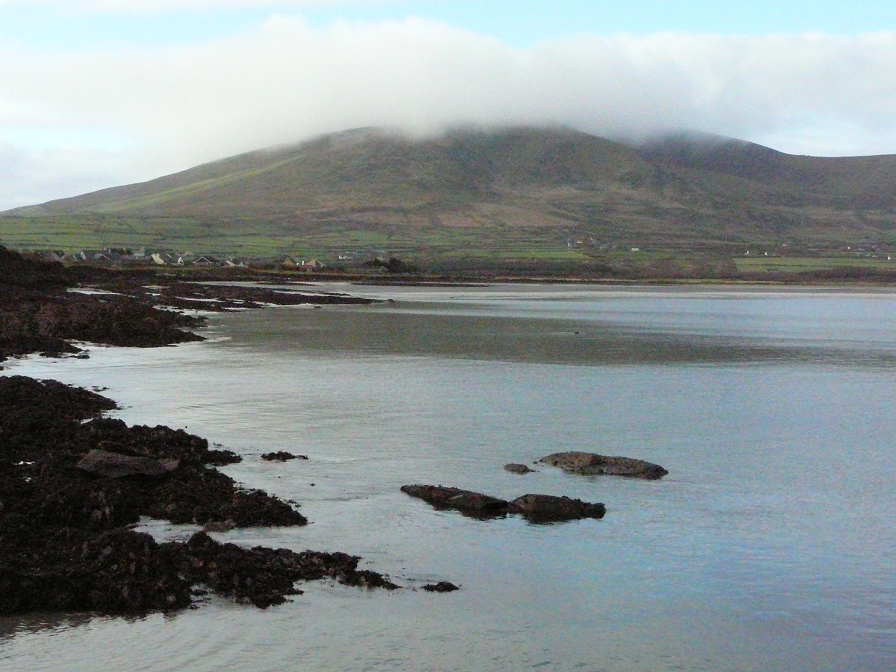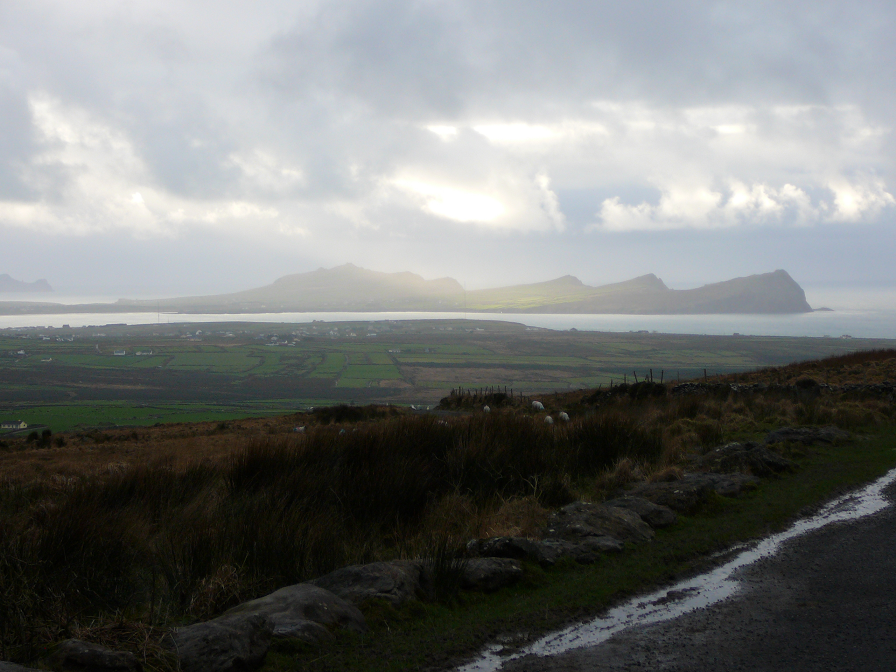 Thank you, Hilary, for such a wonderful day. See you in Belfast!
Bridget and Hilary in the snug (a little room where the women can sit and have a quiet drink) at the pub to close out the day …